Quality Marks - South Downs School
South Downs is an Ofsted Outstanding School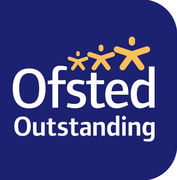 Following our inspection in March 2019, we were again graded as OUTSTANDING by Ofsted.
"Across all facets of the school, pupils are achieving very strongly. The curriculum is inspiring and imaginative, and teaching is typically highly effective."
______________________________________________________________
SMSC (Spiritual, Moral, Social, Cultural) Quality Mark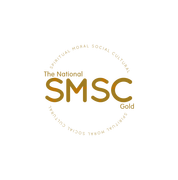 South Downs School achieved the SMSC Quality Mark Gold in March 2019. Young Citizens worked with experts in the field to create the SMSC self-review tool and verification service, to help schools implement their vision and improve their delivery of pupils' SMSC Development.
This involves schools being assessed against four quality standards in SMSC:
Standard 1: The Effectiveness of Leadership and Management
Standard 2: Teaching, Learning and the Curriculum
Standard 3: Extra-Curricular Provision
Standard 4: Whole School
The SMSC Quality Mark has been developed to ensure that children and young people are able to make a positive difference to the society in which they live – locally, nationally and globally. Through SMSC education, we help our pupils to develop knowledge, skills and confidence and become empowered citizens.
________________________________________________________________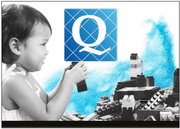 EYFS (Early Years Foundation Stage) Quality Mark
Tribal's Quality Mark Early Years programme takes account of recent studies in early childhood education and a global understanding of best practice for our youngest children.
It supports and recognises improving standards in the provision of communication and language, and mathematics. Working towards the Award provides evidence of high-quality education and care, and supports inspection preparation.
South Downs was awarded the EYFS Quality mark following a rigorous assessment in June 2019, June 2021 and May 2023.
EYFS Assessment Report June 2021
________________________________________________________
East Sussex Quality Mark for Inclusion
The East Sussex Quality Mark for Inclusion was awarded to South Downs school in July 2018 and has been developed to maintain an inclusion standard threshold in our local area and acknowledge inclusive practice already embedded in East Sussex schools.
Practice expected for the East Sussex Quality Mark for Inclusion will aid educational settings to identify areas for development feeding directly into school improvement, and areas of potential excellence.
The East Sussex Quality Mark for Inclusion can also be used as evidence reflecting leadership and governance, the value given to the views of all stakeholders and a pursuance of best practice for all children and young adults, particularly those most vulnerable.
_________________________________________________________________
Learning Outside the Classroom

In March 2018 the South Downs School was awarded the Learning Outside the Classroom Bronze Quality mark.

The school worked with the Council for Learning Outside the Classroom to gain the LOtC Mark which is a national accreditation for schools which recognises, and supports the development of, learning outside the classroom across all areas of school life. We promote frequent educational visits to further impact on pupils' current learning in school and this may include opportunities for pupils to attend residential learning experiences.
Visits to places in the local community and beyond ensure where possible, inclusion of all children and their needs. Learning outside the classroom also involves regular learning and activities taking place in the school grounds and outdoor classroom spaces, in order to stimulate and extend learning experiences further.
We are currently working with the Council for LOtC to gain new accreditation by july 2023.
---
Unicef Rights Respecting Schools Award (RRSA)


In July 2017 The South Downs School gained the Unicef Rights Respecting Schools Silver Award (RRSA).

The whole school community of pupils, staff parents and governors/trustees work together to learn about and promote children's rights. The core values of our school emphasise many of the key themes from the Convention on the Rights of the Child (CRC), e.g. building positive relationships and making an active contribution to society. RRSA values are now incorporated within our new curriculum, our learning environments and our approach to communication, play and social interaction. Wherever appropriate, pupils have been engaged in explicit teaching about UNICEF, the RRSA and the CRC. As a result of this input, pupils have been able to engage with aspects of the RRSA at a level that they can process and understand.