Welcome to The Southfield Trust
The Southfield Multi Academy Trust consists of four exceptional special schools which provide the best possible educational opportunities for all its learners and their families.
The South Downs and The Lindfield schools joined the Trust at its establishment in April of 2016 having worked closely together for a number of years. Hazel Court School was warmly welcomed into the Trust in September of 2018.
The Trust opened a new Free School: Summerdown School, in Eastbourne, in September 2022. The Trust now works across four schools and six sites in Eastbourne.
If you would like paper copies of any Trust documents or policies, please contact the Trust office at The Lindfield School:
01323 502988
E-mail Address: enquiries@thesouthfieldtrust.com
Our Schools

The Southfield Trust provides an excellent education to over 450 learners with a range of learning disabilities. All our children and young people have an Education and Health Care plan and all the Trust schools seek to deliver the best possible individual provision against the objectives in those plans.
The work of the Trust is centred on the belief that we can achieve the best for our pupils and students by working together with our young people, our parents and carers and with each other as a community of schools.
I hope you find our website helpful and informative, if you have any further questions please do not hesitate to contact the trust using the 'contact us' page.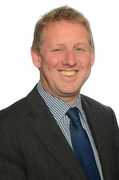 Remo Palladino
C.E.O.